5/8 BASEBALL FALLS TO ALL SAINTS IN SECOND ROUND 2-0.
5/2 BASEBALL TAKES SERIES AGAINST JPII! ADVANCES TO SECOND ROUND!
4/27 BASEBALL WRAPS UP REGULAR SEASON WITH 4-3 VICTORY OVER LIBERTY CHRISTIAN!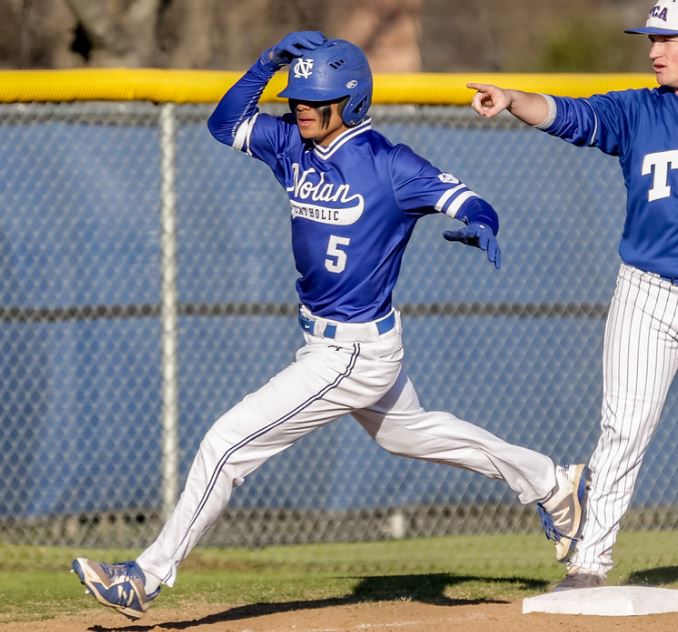 4/9 BASEBALL TAKES A DISTRICT GAME FROM ALL SAINTS IN 8 INNINGS, 2-1!
4/5 BASEBALL TAKES 2 GAMES FROM MIDLAND CHRISTIAN!
Game 1 - W 4-2
Game 2 - W 2-1
BASEBALL PICKS UP TWO NON-DISTRICT WINS LAST WEEK AGAINST HSAA AND COUNTRY DAY!
3/15 BASEBALL UNLOADS ON THESA, 27-1!
4/12 ALL SAINTS TAKES THE FINAL GAME OF THE SERIES, 6-2.
3/26 BASEBALL WINS CLOSE DISTRICT BATTLE WITH TCA, 5-4!
3/14 BASEBALL FALLS TO ALL SAINTS IN EXTRAS, 3-2.
2/5 BASEBALL PUSHES WIN STREAK TO 12. BEATS TCA 10-5!
B. CAWYER - 2 RUN HOME RUN!
SENIOR BASEBALL PLAYER BEN JOHNSON IS ALL SET TO ATTEND AND PLAY BASEBALL AT ABILINE CHRISTIAN UNIVERSITY NEXT YEAR!
2019 VARSITY BASEBALL SCHEDULE
Record 24-9-1, District 6-5
2019 VARSITY BASEBALL ROSTER

2019 VARSITY BASEBALL COACHES